Join the JCRC and Virginia's Jewish communities to speak out on what matters to us and make your voice heard! Featuring Governor Ralph Northam, Attorney General Mark Herring, and Speaker Eileen Filler-Corn.
Location
Online. A Zoom link will be emailed to you upon registration.
---
Speakers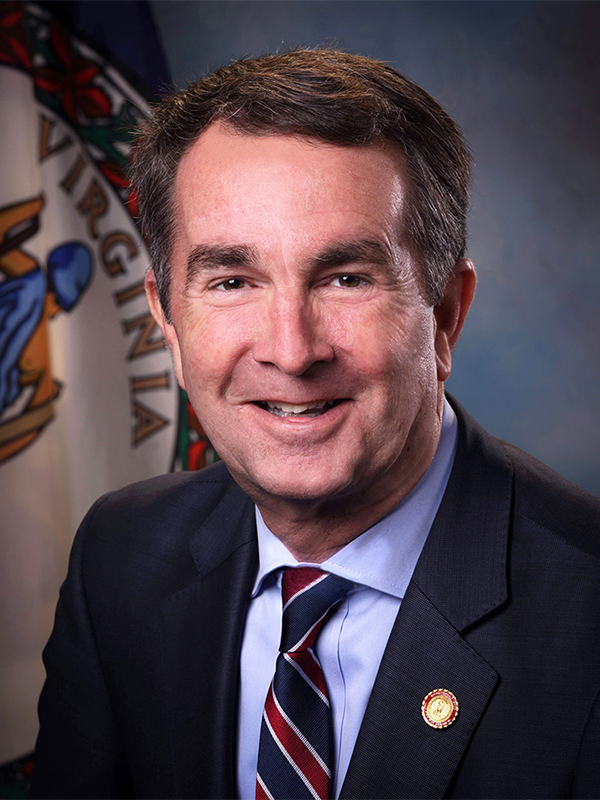 Governor Ralph Northam
Before he was inaugurated as the 73rd Governor of the Commonwealth of Virginia, Ralph Northam served as an Army doctor, pediatric neurologist, business owner, state Senator and Lieutenant Governor.
A native of Virginia's Eastern Shore, Governor Northam was educated at the Virginia Military Institute (VMI), where he graduated with distinction.
After graduation, Governor Northam was commissioned as a second lieutenant in the United States Army. He served eight years of active duty and rose to the rank of major.
He attended Eastern Virginia Medical School and then traveled to San Antonio for a pediatric residency, where he met his wife Pamela, a pediatric occupational therapist at the same hospital.  Governor Northam did his residencies at the Walter Reed Army Medical Center and served as chief neurological resident at Johns Hopkins Hospital. As an Army doctor, he served in Germany, treating soldiers wounded in Operation Desert Storm.
When Governor Northam and Pamela returned home, they chose to build their life in Hampton Roads. He began practicing pediatric neurology at Children's Hospital of the King's Daughters in Norfolk. He established Children's Specialty Group, his current medical practice, to provide expert pediatric care for patients. Governor Northam also served as assistant professor of neurology at Eastern Virginia Medical School, where he taught medicine and ethics.
Governor Northam volunteered as medical director for the Edmarc Hospice for Children in Portsmouth, where he spent 18 years caring for terminally ill children.
Governor Northam approaches public service with the same passion he brought to his military and medical service.  He is committed to working with leaders from both parties to build a Virginia that works better for every family, no matter who they are or where they live.  
Governor Northam is the first native of the Eastern Shore to serve as Governor since Governor Henry A. Wise took office 1856. He is also the first VMI Keydet to serve as Governor since Governor Westmoreland Davis took office in 1918.
Governor Northam and First Lady Pamela Northam have two adult children.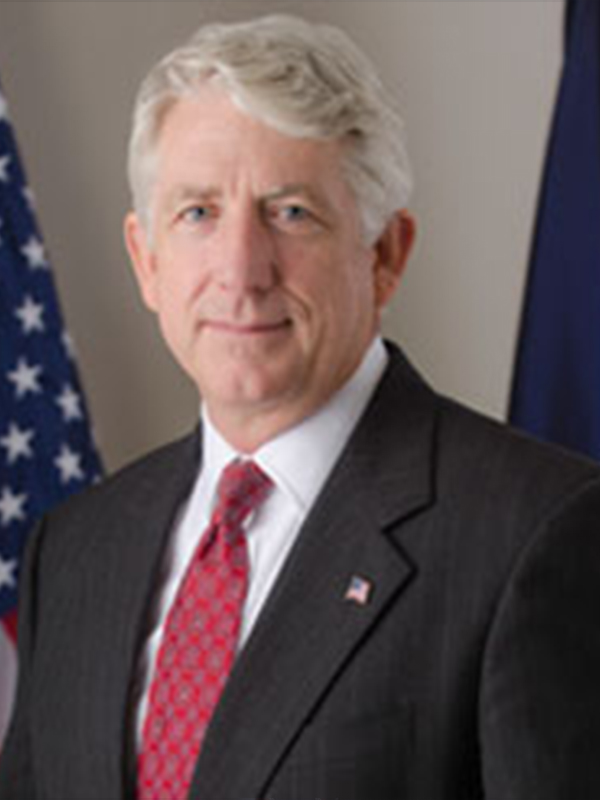 Attorney General Mark Herring
Mark Herring became the 48th Attorney General of Virginia on January 11, 2014. He is working to keep Virginia families safe in their communities and neighborhoods, promote justice, equality, and opportunity for all Virginians, and provide legal services to the people of Virginia and their government.
Mark has lived most of his life in Loudoun County. After receiving bachelor's and master's degrees from the University of Virginia, he graduated with honors from the University of Richmond School of Law before returning to Loudoun and establishing a successful law practice in Leesburg.
Mark got his start in public service as the town attorney for Lovettsville, and then was elected as a member of the Loudoun County Board of Supervisors. Prior to serving as Attorney General, he served eight years in the Senate of Virginia, representing parts of Loudoun and Fairfax Counties, working to bring technology-based economic development to the Northern Virginia region, secure transportation funding for needed projects, and make both state and local governments more accountable to the citizens of Virginia.
He and his wife, Laura, have been married for more than 25 years. They have raised their two children in college, daughter Peyton and son Tim, in Loudoun County, where they are members of the Leesburg Presbyterian Church.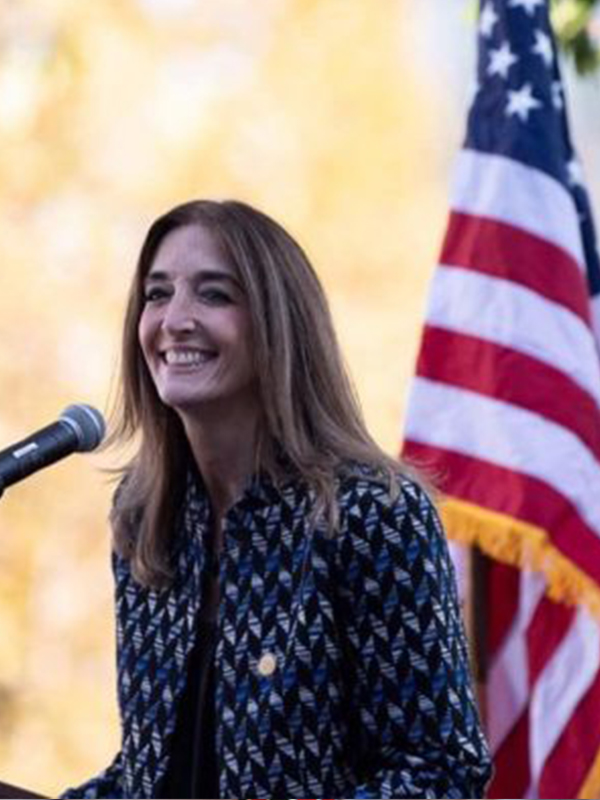 Eileen Filler-Corn Speaker, Virginia House of Delegates
Speaker Eileen Filler-Corn, the first woman in the 400-year history of Virginia's Legislature to hold the position, rose to this role after representing the 41st House District for a decade, making her the fastest person to ascend to the post. The 41st District includes parts of Fairfax, Fairfax Station, and West Springfield. Speaker Filler-Corn's passion for service shines through her tireless work to make the Commonwealth of Virginia a better place to live, work and raise a family. Her commitment to improving the lives of her neighbors is what drove her to run for the House of Delegates. She has spent her time in the legislature as a listener and problem solver, delivering results that move her community forward and advocating for everyone equally regardless of background, circumstance, or ideology. She has introduced, championed, and passed legislation that has made Virginia a safer, stronger, and more equal Commonwealth.
The Speaker was an active PTA board member while her children were students in the Fairfax County Public Schools. The Speaker's career has been devoted to public service. She was an original organizer of the Million Mom March, acting as the Vice President and Chairman of the Northern Virginia chapter in 2001. Prior to her election to the House, she also served in the administrations of Governors Mark Warner and Tim Kaine. The Speaker and her husband Bob live in Springfield and remain active members of the same community in which they raised their two children, Jeremy and Alana.