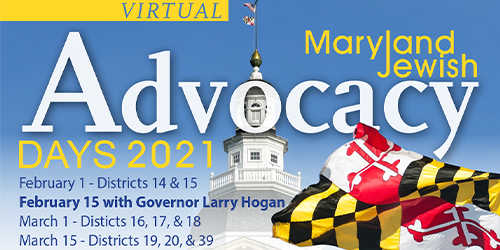 Maryland Jewish Advocacy Days 2021
Join the JCRC and Jewish communities across the state to virtually meet with Maryland Governor Larry Hogan and your elected representatives in Annapolis to advocate on issues important to our community.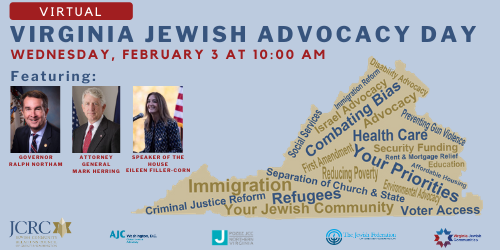 Virginia Jewish Advocacy Day
Join the JCRC and Virginia's Jewish communities to speak out on what matters to us and make your voice heard! Featuring Governor Ralph Northam, Attorney General Mark Herring, and Speaker Eileen Filler-Corn.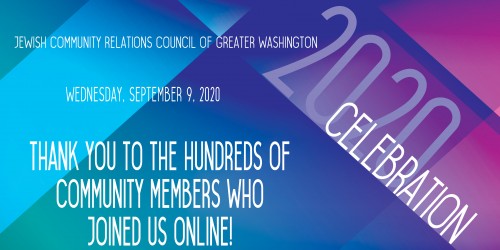 2020 Celebration
Thank you to the hundreds of community members who joined us online on September 9th to celebrate with the JCRC. Our heartfelt appreciation to our supporters. Visit our 2020 Celebration page to view our digital ad book, Celebration program, and more.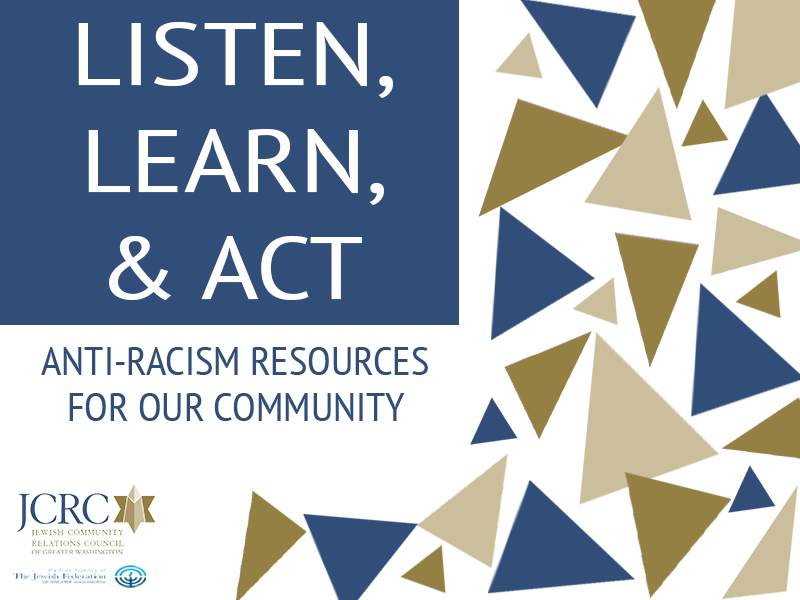 ---
Listen, Learn, & Act - Anti-racism Toolkit
Racism's horrific scope is plain for all to see. Recent tragedies have sparked widespread pain and anger and a heightened urgency around these issues. Whether you are a seasoned social justice activist or are delving into this work for the first time, the JCRC is here to support you, and help you create a plan of action.
JCRC By The Numbers
$8,000,000 government funding for community security & social services
---
5,000 students and teachers met with a holocaust survivor
---
700 students trained to advocate for Israel
---
Ron Halber, the executive director of the JCRC of Greater Washington, who moderated the panel with Leaf, told Jewish Insider he was impressed by her during their conversation. "She's clearly an experienced Middle East hand… She provided a very cogent and comprehensive analysis," Halber said. "It makes perfect sense based on her background, and the variety of her postings, and where the president-[elect] stands philosophically that she would be part of the team."
The Jewish Community Relations Council (JCRC) of Greater Washington today applauded the Arlington County School Board and the Loudoun County School Board for voting to adopt academic calendars for the 2021-2022 school year that will close schools on days coinciding with major religious observances. 
American citizens came out in record numbers to participate in our democracy and their voices have been heard and counted. We further congratulate Vice President-elect Kamala Harris on her historic victory as the first woman, black person, and person of South Asian descent to be elected to the office of Vice President. We pray they will lead our country with compassion, justice, and wisdom.