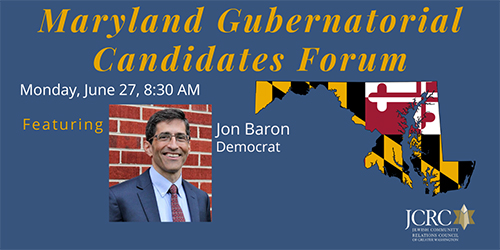 Maryland Gubernatorial Candidates Forum
The primary is July 19! Don't miss this opportunity to meet the candidates and have your questions answered.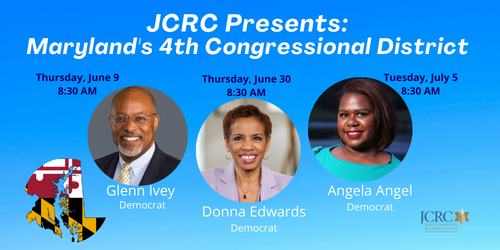 Maryland's 4th Congressional District Candidates Forum
"The 4th District primary is shaping up to be one of the marquee congressional races in Maryland this year…". Josh Kurtz, April 18, 2022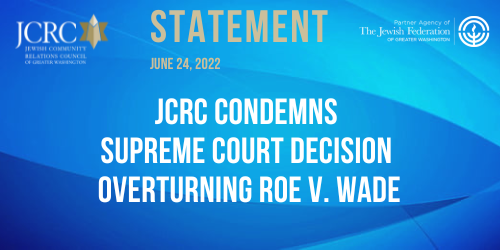 JCRC CONDEMNS SUPREME COURT DECISION OVERTURNING ROE V. WADE
Agency will forcefully oppose efforts to limit abortion access in the DMV, and work in coalition to ensure that our region is prepared to provide medical care to thousands of additional women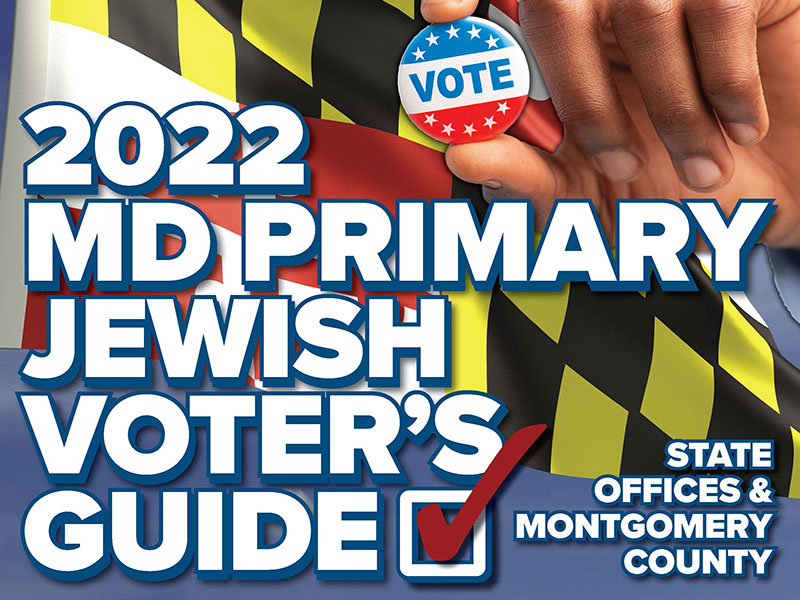 ---
2022 MD Primary Jewish Voter's Guide
The JCRC and the Washington Jewish Week (WJW) have teamed up to offer you this 2022 MD Jewish Primary Voter's Guide for the upcoming primary election on July 19th for contested races including for Governor, State Senator, Delegate, Attorney General, and Comptroller, as well as for Montgomery County Executive, At Large and District Councilmembers. We would appreciate it if you would share it with your friends and family, and through your social media as well. 
JCRC By The Numbers
$8,000,000 government funding for community security & social services
---
5,000 students and teachers met with a holocaust survivor
---
700 students trained to advocate for Israel
---
"It's very sobering. It's very disturbing, but we can't let it be disheartening because we know that it's up to us as adults to set the value framework for students, said Siegel.
Montgomery County announced a series of grants to help pay for security at houses of worship. News4's Derrick Ward reports.