For more than a decade, the Alliance for Middle East Peace (ALLMEP) and a broad coalition of organizations across the ideological and political spectrum have been advocating for "The Partnership Fund For Peace." This fund would provide a dedicated, well-resourced instrument focused on strengthening people-to-people programs, developing economic cooperation, expanding dialogue, and furthering the ideals of coexistence and reconciliation in Israel and the Palestinian Territories. Its long term objective is to keep the possibility of a two state solution relevant and tangible.
On July 24th, the Middle East Partnership for Peace Act (MEPPA) was passed with bipartisan support in the U.S. House of Representatives providing $250 million over 5 years as the first step to provide an infusion of over $100 million to radically scale up peace and reconciliation programming. And now the legislation moves to the Senate.
Join us on August 27th to learn about the legislation and the impact the fund would have on grassroots peace-building and economic development efforts in the region from those doing the work. And learn what you can do to help champion this vital piece of legislation. 
Location
Online. A zoom link will be emailed to you upon registration.
---
Speakers
Kevin Rachlin U.S. Director, Alliance for Middle East Peace
Kevin brings over a decade of experience in U.S.-focused advocacy and non-profit leadership to ALLMEP. Prior to this, Kevin served as the Director of Public Policy and Government Affairs at InterAction, the largest alliance of nongovernmental international organizations. In this role, Kevin led InterAction's advocacy efforts to the U.S. Government, strengthening the voice and role of civil society in global development and international relief efforts. Kevin also served for nearly 7 years at J Street in multiple roles, including Deputy Director of Government Affairs and Deputy Chief of Staff. Kevin has also served as the Director of Government Affairs for the Basic Education Coalition, working with leading NGO organizations to elevate global education within the U.S. Government.
In his personal time, Kevin has served on the board of ALLMEP member Kids4Peace and is currently an Arlington County Government Commissioner. A native of the great state of Ohio, Kevin received an MS in Global Medical Policy from George Mason University, a dual Bachelor's degree from The Ohio State University in Political Science and International Studies, with a focus in Security and Intelligence and has spent time traveling in South Africa and Israel. Kevin lives with his wife, Jennifer, two daughters and adorable dog in Arlington, Virginia.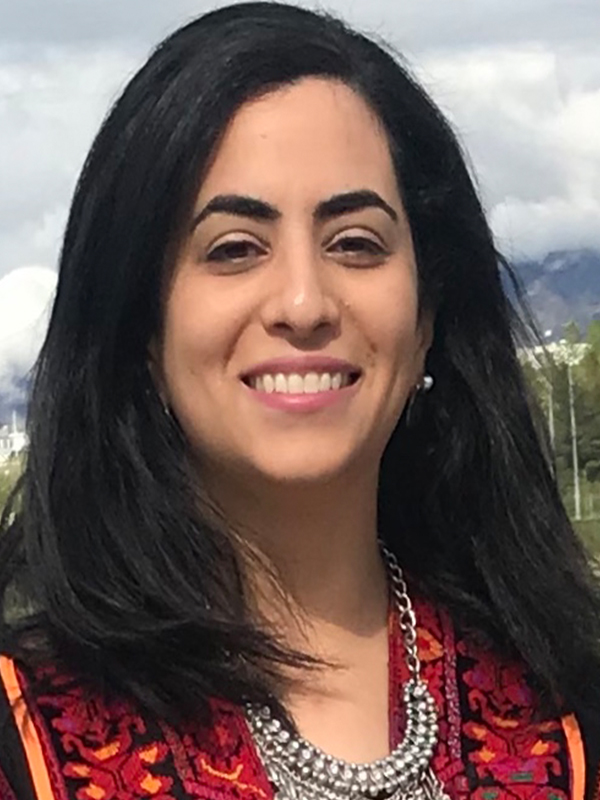 Mirna Ansari Palestinian Senior Program Coordinator, Seeds of Peace
Mirna Ansari, is a graduate and the Palestinian Senior Program Coordinator at Seeds of Peace. She recently finished her master's degree in Gender and Development at Birzeit University.
She works in the youth development field to explore my passion for working with young Palestinians. She dedicated her time at Seeds of Peace running educational programs to promote the youth's leadership skills in hopes that they achieve their full potential. For the past 6 years, she has been running seminars, activities, and facilitating political dialogue among Palestinians and Israelis. She believes that her work at Seeds of Peace has helped the youth develop socially, politically, and enabled them to become critical thinkers.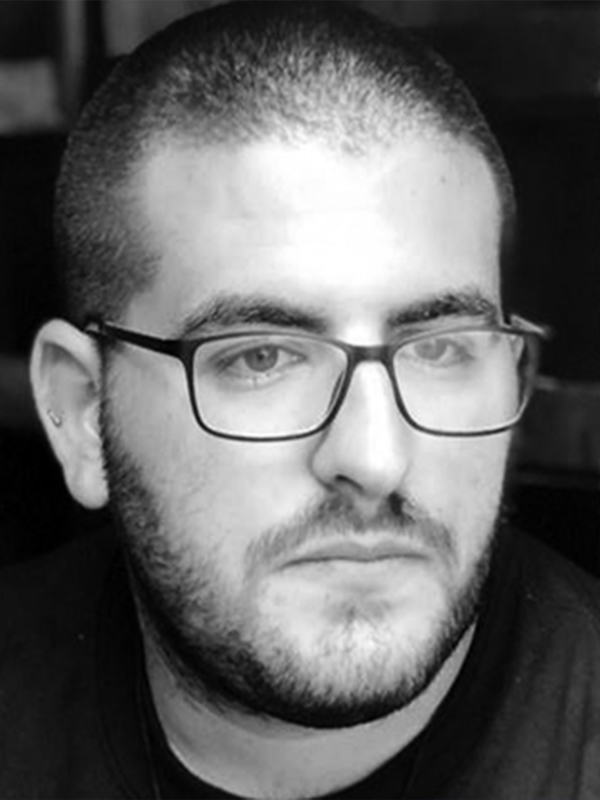 Jonathan Kabiri Manager, Israeli Programs, Seeds of Peace
Jonathan Kabiri, "Seeds of Peace" graduate and Seeds of Peace Director of Program in Israel. Works in the field of informal education since the first day out of high school; in youth movements, political organisations and schools. A dialogue facilitator and a Harry Potter fan.
Dr. Doron Levinson Board Member, Project Rozana
Leading Israeli businessman, composer and consultant, Doron's distinguished military service in the Israeli Army strengthens his position as a spokesman for peace and reconciliation. He was wounded three times during military operations and cited twice on two separate military activities for his distinctive conduct in the battle field.
He was released from his active duty in the Israeli Army, after being seriously wounded on his last injury at the "Battle on the Chinese Farm" during the 1973 Yom Kippur War.
After a long and complicated period of rehabilitation, he studied law at Tel Aviv University. He practised law at the law firm of Haim Zadok, the former Israeli Minister of Justice, continued his LL.M studies at the University of Michigan and did his PhD studies at Toronto University.
In 1992, after the death of his father, he returned to Israel and took on himself to manage the Levinson Brothers Engineers Ltd., a family owned business (established by his grandfather in 1930), which has been involving mostly in international trade and international investments. In 2000, he received the I.U.P.A. Award from the President of Israel for his promotion of Israeli music and culture and for his assistance to Israeli artists.
In recent years Doron has dedicated his life to the pursuit of peace in the region. As the chairman of the Agricultural Division at the Israeli Chambers of Commerce, he was a member at the negotiation team with the Palestinians on Trade and Commerce issue. Among other things, he established the "Together as One Foundation", for the purpose of encouraging social and cultural cooperation between Arab and Jewish youngsters through the "Prayer for Peace" project, which will be implemented in Arab and Jewish schools in the coming year.