With schools throughout our region back in session, the JCRC wishes all students a meaningful, safe and healthy year of learning and growth.
The JCRC leads the fight to address school-based antisemitism in the Greater Washington D.C. region and champions a more inclusive, welcoming environment for students of all identities and backgrounds. As we witnessed alarming increases in school-based antisemitic incidents over the last year, the JCRC lobbied vigorously for forceful, meaningful responses. 

We have already seen some local school systems take concrete actions, including increased teacher training; revised reporting procedures for bias incidents; new incident response protocols and updated disciplinary policies; improved curricula about American Jews, Jewish history and the Holocaust; and greater use of anti-bias programs focused on antisemitism.  

During the summer, our JCRC education and government affairs teams:

Met with principals from the Woodson High School (Fairfax Co.) pyramid to discuss intensified responses to a significant uptick in antisemitic incidents;

Briefed members of the Montgomery County Council about our ongoing concerns regarding the proper implementation of Restorative Justice practices in situations involving antisemitism, and pressed school administrators for specific changes to address those concerns;

Trained more than 600 educators on antisemitism, anti-Zionism and Jewish identity;

Began designing a new curriculum for Jewish middle school students, on comprehending and standing up to antisemitism, anti-Zionism, and other forms of hatred.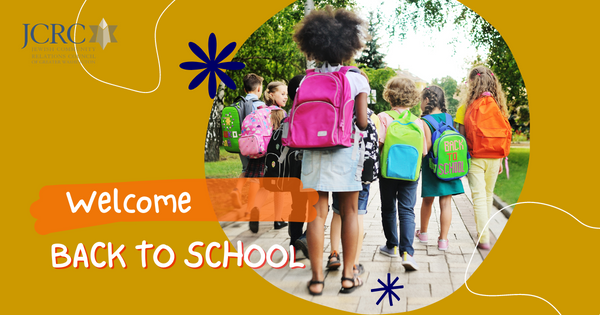 The JCRC will continue working with Greater Washington school districts to hold officials accountable and to achieve both immediate and long-term results. While we have seen some meaningful improvements, much work remains to be done to support and assist teachers, administrators, school board members and other elected officials, parents and students.

With increased demand for our comprehensive education-related programs and services, the JCRC has expanded our education outreach department. 
 
We welcome Mandy Book, who now coordinates our Student to Student and Holocaust Speakers' Bureau programs and other Holocaust education and commemoration programming.
With that in mind, the JCRC is pleased to provide the following resources for Jewish and non-Jewish community members, which are or will be available on our website:
 
The JCRC Northern Virginia School Board Voter Guide – School boards are key to ensuring accountability within our school systems and have increasingly become battlegrounds for issues of importance to our community. This year, NoVa voters will go to the polls to fill all seats on the Fairfax, Loudoun and Prince William counties' school boards. Watch for our first ever School Board Voter Guide produced in partnership with Washington Jewish Week beginning on September 7. 

New reporting protocols and forms in MCPS and FCPS

Jewish Holidays and Observances Calendar to share with teachers and other school personnel – While we are deeply gratified that nearly all local school systems are now closed on the first day of Rosh Hashanah and on Yom Kippur, the need for accommodations for religious observances remains for other Jewish observances. We have prepared this annotated calendar that can be shared with teachers and administrators to explain absences or advocate for accommodation and sensitivity in scheduling exams, deadlines and school events.  
Further down that page, you'll find links to individual school districts' academic calendars, which include information on closures for Jewish and other minority faith holidays.
 
•    Religious absence policies protecting Jewish students who miss school on religious holidays.

•    Hate Bias and Anti-Bullying Policy – Protocols for all local school districts
 
•    The JCRC's Holocaust Speakers Bureau brings survivors and their descendants, including grandchildren involved with 3GDC, to share     their experiences during the Shoah with nearly 10,000 students and teachers each year. Please share this information with teachers, administrators and community groups. Contact Mandy Book, Assistant Director of Education Programs and Services.
 
•    The JCRC's Student to Student program trains Jewish teens to share their beliefs, traditions, identities and personal experiences with antisemitism with their non-Jewish peers. Please share this information with educators who might be interested in bringing an STS group to their classroom or school club. Contact Mandy Book, Assistant Director of Education Programs and Services.
 
•    The JCRC provides individual guidance and assistance to Jewish school employees, students and their families who are encountering challenges related to their Jewish identity. Contact Sara Winkelman, Director of Education Programs and Services.
 
•    A new group for Jewish MCPS educators and employees – the Montgomery County Jewish Educators Alliance – has recently been established. Contact: Andrew Winter.