Sign up for Updates from JCRC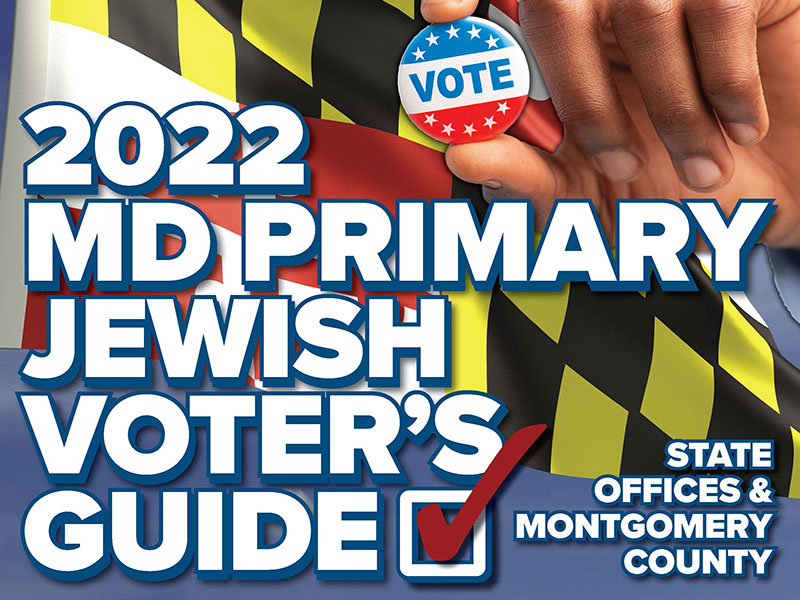 We are pleased to share with you the 2022 MD Jewish Voter's Guide for the upcoming primary election for contested races including for Governor, State Senator, Delegate, Attorney General, and Comptroller, as well as for Montgomery County Executive, At Large and District Councilmembers. We would appreciate it if you would share it with your friends and family and, through your social media as well. 
Sign up to receive a FREE 1 year subscription.